The Shnuggle baby bath is designed to make bath time stress free and fun. Suitable from newborn it helps support even the tiniest baby right up to 12 months plus. The clever bum bump supports the baby and helps them to feel safe and secure.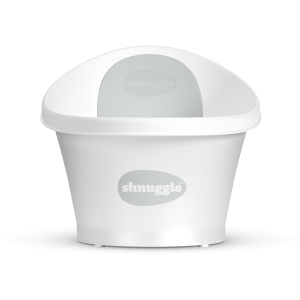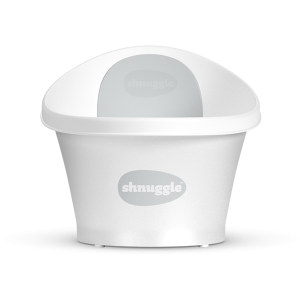 The foam back rest keeps baby cosy and the rubber feet keeps the bath in place. Winner of Mother & Baby Gold 2017 and Junior Design Gold awards it is one of the top rated baby baths available.With its compact size, it uses only two litres of water and fits inside most kitchen sinks too.

Safe
The bum bump helps to support baby in the water making it super safe and less stressful to support the baby fully.
Cosy & Warm
The foam back rest keeps the baby cosy and the bath shape means the baby has plenty of water around them to keep them warm.
Compact
The rounded shape means the bath can fit inside most kitchen sinks and stores away easily too.